sire: Chitonga Gombe (BE)
dam: C.I.B., GrandCh., MultiCh. Habeebah Asilia Löwenschwanz


INTERCHAMPION (C.I.B.)
CHAMPION SLOVAKIA
GRAND CHAMPION SLOVAKIA
VETERAN CHAMPION SLOVAKIA
CHAMPION SKJ (Slovak Kennel club)
CHAMPION SKCHR (Slovak RR club)
CHAMPION HUNGARIA
GRAND CHAMPION HUNGARIA
SHOW CHAMPION HUNGARIA
CHAMPION AUSTRIA
CHAMPION POLAND
CHAMPION SLOVENIA
CHAMPION CROATIA
CHAMPION SERBIA
GRAND CHAMPION SERBIA
CHAMPION BOSNA AND HERZEGOVINA
CHAMPION ROMANIA
CHAMPION BULGARIA
JUNIOR CHAMPION CZECH
JUNIOR CHAMPION HUNGARIA
 2018

 2017

 

2016

1st place BEST RIDGE 2017

Champion of year 2017 SKCHR

TOP 10 – WDS 2017 Leipzig (DE) – champion class

BEST RR SKCHR 2016

Champion of year 2016 SKCHR

Champion of year 2016 RRSK

TOP 1 RRSK 2016

1st place OPEN SLOVAKIA DOG CUP 2016

1st place SLOVAKIA DOG CUP 2016

2nd place BEST DOG VI.FCI GROUP 2016

1st place BEST HEAD 2016

TOP 9 – EDS 2016 Brussel (BE) – champion class

2015

 

2014

 

2013

Victory Winner 2015

Champion of year 2015 SKCHR

Champion of year 2015 RRSK

TOP 1 RRSK 2015

1st place OPEN SLOVAKIA DOG CUP 2015

2nd place BEST HEAD 2015

4th place 

BEST RIDGE 2015




6th place WDS 2015 Milano (I) – champion class

4th place EDS 2015 Oslo (NO) – champion class

Victory Winner 2014

Club Winner Slovenia 2014

Victory Junior Winner 2013

Winner of Slovakia 2013

Hungary Derby Winner 2013

3rd place WDS 2013 Budapest (HU) – junior class
---
STUD DOG
narodený / born : 19.01.2012
výška / height : 67,5 cm
váha / weight : 42 kg
červená pšenica / red wheaten
plnochrupý / full dentition, correct scissor bite
HD: A/A
ED: 0/0
OCD: free
LTV 0, L7 normal
spondylosis neg.
DCM (Dilatačná kardiomyopatia) or acquired heart disease : no evidence (neg.)
DEGENERATIVNA MYELOPATIA (DM): Genotyp N/N
Locus B: Genotyp B/B neg.
Locus D: Genotyp D/D neg.
Štítna žľaza / Thyroid gland: NORMAL neg.
Juvenile myoclonic epilepsy – not carrier the mutation, CLEAR
GENETIC PROFILE (ISAG)
| | | | | | | | |
| --- | --- | --- | --- | --- | --- | --- | --- |
|  AHT121 | 92/102 |  FH2054 | 172/176 |  REN105L03 | 231/239 |  REN169D01 | 216/220 |
|  REN54P11 | 222/236 |  INRA21 | 99/101 |  AHT137 | 137/137 |  INU005 | 110/126 |
|  AHTk253 | 288/288 |  REN162C04 | 200/202 | FH2848 | 236/236 |  AHTH130 | 127/127 |
| AHTk211 | 91/91 |  AHTh260 | 238/242 |  REN247M23 | 272/274 |  REN64E19 | 143/151 |
| AHTh171 | 219/219 |  INU030 | 144/144 |  REN169O18 | 162/162 | | |
|  CXX279 | 118/124 |  INU055 | 210/218 |  Amelogenin |  XY | | |
♦ Biological DNA samples stored from 14/03/2016 to 10 years in ENCI ( Ente Nazionale della Cinofilia Italiana) . Agar has fulfilled all the conditions and will be registered as a stud dog in Italy !!!
♦ Biologische DNA-Proben von 14/03/2016 bis 10 Jahre in ENCI ( Ente Nazionale della Cinofilia Italiana ) gespeichert. Agar hat alle Bedingungen erfüllt und wird als Deckrüde in Italien registriert werden !!!
♦ Biologické vzorky DNA uložené od 14.03.2016 na 10 rokov v ENCI (Ente Nazionale della Cinofilia Italiana). Agar splnil všetky podmienky a bude zapísaný ako chovný pes v Taliansku!!!
---
AGAR



pochádza z vrhu kde sa narodilo 12 šteniatok 5 psov a 7 súk (11 štandarných, 1x fenka 3 korunky) zo spojenia slovenskej matky Habeebah Asilia Löwenschwanz a belgického otca Chitonga Gombe.
He is from litter of 12 puppies, 5 males and 7 females (11 standard, 1x female 3 crowns) from mating slovakian mother Habeebah Asilia Lowenschwanz and belgium father Chitonga Gombe.
psy / males
 

Chibale

 

Chinelo

 Chuma
 Coujoe
 Chuguel
 feny / female

 Corca
 

Chabwera

 Chimanga
 Chatha
 Chaiya
 Chaga
 Cheja
Je to pes výborných exteriérových proporcii s úžasne vyrovnanou a priateľskou povahou, bez najmenšieho náznaku agresivity. Pri exteriéri by sa malo vyzdvihnúť najmä predhrudie a uhlenie v predu, ktoré sa často v chove stráca. Ako chovný pes je zapísaný na Slovensku, v Maďarsku a v Taliansku, kde sú uložené aj jeho vzorky DNA (ENCI). Zdravie – netrpí alergiami, má veľa genetických testov, ktoré vyšli výborne.
This male have excellent exterior proportions with awesome balanced and friendly temperament, with no sign of agression. His advantages in his exterior are forechest and front angulation, that at most of times aren´t in breeding. He is stud dog in Slovakia, Hungary and Italy, where he also have DNA (ENCI) samples. Health – he have no allergies, he have a lots of genetic tests, in which he is excellent.
---
1.GENERÁCIA / 1.GENERATION
otec / father :
♂ Chitonga Gombe "ZIMBA" (BE)

matka/mother:
♀ Habeebah Asilia Löwenschwanz (SK)
INTERCHAMPION

CHAMPION AUSTRIA

CHAMPION SLOVAKIA

CHAMPION HUNGARY

CHAMPION SERBIA

GRAND CHAMPION SLOVAKIA

JUNIOR CHAMPION SLOVAKIA
BEST OF QUEEN JUNIOR, VICTORY JUNIOR WINNER 2011, Klub Winner NKSZ (Hu) 2011, multi BOB
candidate Champion: Deutschland, Champion Croatia, Klub Champion SKCHR
---
2.GENERÁCIA / 2.GENERATION
♂ Amini-Sion Mawasili

INTERCHAMPION

CHAMPION FRANCE

CHAMPION LUXEMBURG

CHAMPION ISRAEL

CHAMPION MONTENEGRO
♀ Vizara Jodi Jinga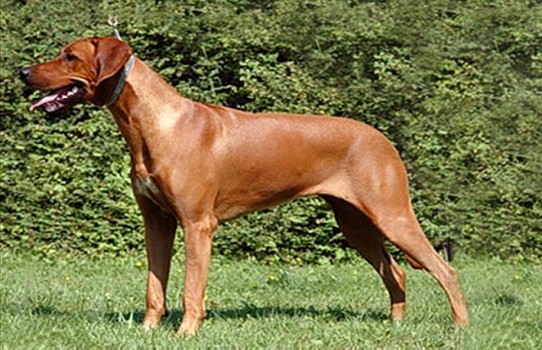 INTERCHAMPION

CHAMPION BELGIUM

CHAMPION FRANCE

CHAMPION LUXEMBUGR

CHAMPION DEUTSCHLAND

VHC Crufts 2007 BRONZE MEDAL, World Dog Show 2006 Poznan Poland, WORLD WINNER 2011 Paris
♂ Ikimba Zesiro
♀ Asília Löwenschwanz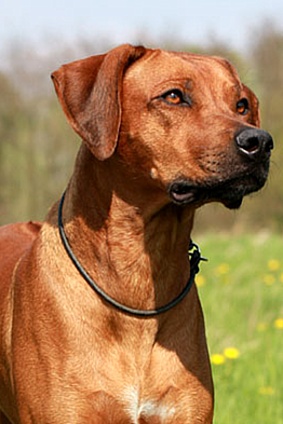 CHAMPION HUNGARIA

Club Winner Slovakia RR club 2009

candidate: Champion Slovakia
---
3.GENERÁCIA / 3.GENERATION